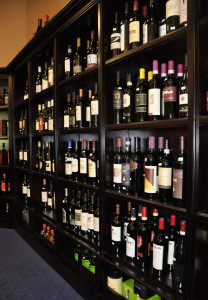 A welcoming Full Bar and liquor store where patrons will enjoy great food and an extensive wine selection that customers can purchase at retail prices and enjoy at Aldo's Restaurant.
WE INVITE YOU TO BE THE FIRST ONE TO LIVE THE WINE EMOTION EXPERIENCE:
WINE EMOTION is the next generation of wine dispensing and preservation systems created to enhance the passion and experience of fine wine through technology. Built and designed in Italy, Pane & Vino feature wines available by the glass in 1 oz., 2.5 oz and 5 oz pours utilizing 4 machines.
Each system enables browsing customers to taste and discover wines perfectly suited to their palate, which they can then enjoy in the bistro atmosphere by the glass or purchase by the bottle.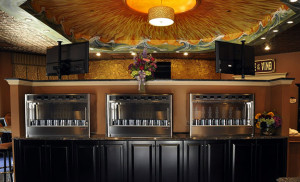 ~Come taste with us~